Dubai is one of the most visited places in the United Arab Emirates. Situated along the Persian Gulf coast of UAE, it is home to huge skyscrapers, amazing artificial beaches, adventurous sports, and a hub of the corporate world. Unlike anywhere else on the planet, Dubai boasts wildly bold architecture and always manages to exceed the expectations of its visitors. On one side, you can explore its glamour and on the other side, you can uncover the ancient heritage sites.
We have hand-picked a combination of several wonderful sites for you to visit while making a trip to this man-made heaven.
Burj Khalifa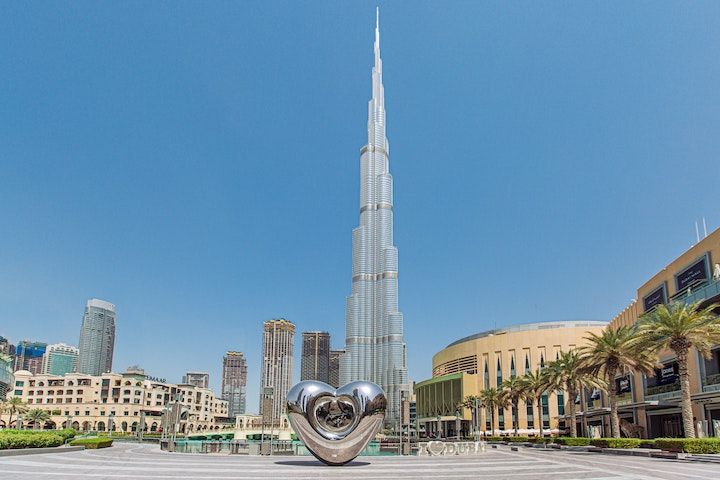 Burj Khalifa is a skyscraper in Dubai, UAE, standing 829 meters high with 163 floors. It is the tallest building in the world till now. It is so huge that from its observatory "At the Top '', the state of Iran can be seen on the other side of the Persian Gulf. On the observation decks on the 124th, 125th and 148th floors, a complete 360° view of Dubai provides a mesmerizing and unforgettable experience. On different levels of the building, several exclusive dining experiences can be found as well.
The Dubai Mall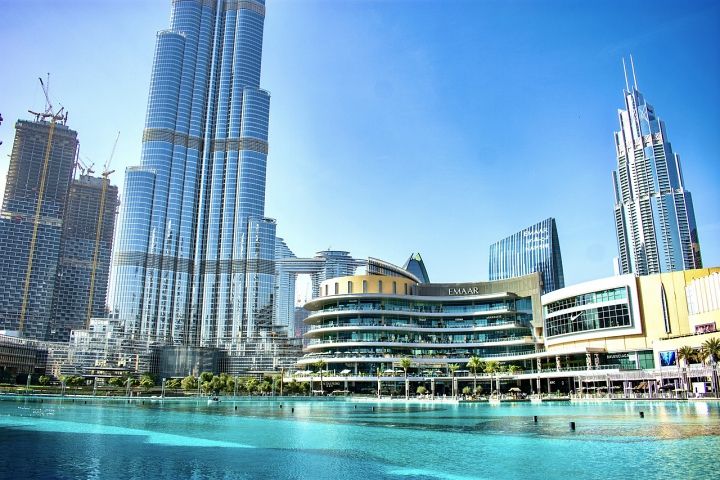 The Dubai Mall, at a sweeping 12 million square feet, is the world's largest mall by surface area. For a better shopping experience, parents can leave their kids in a play area, appropriate for 4-16-year-old kids. It has many tourist attractions such as a ski resort, Dubai aquarium, Dubai fountain, a Dino display, A380 Flight Simulator, Hysteria, a VR Park, and Human waterfalls.
Underwater World at Dubai Aquarium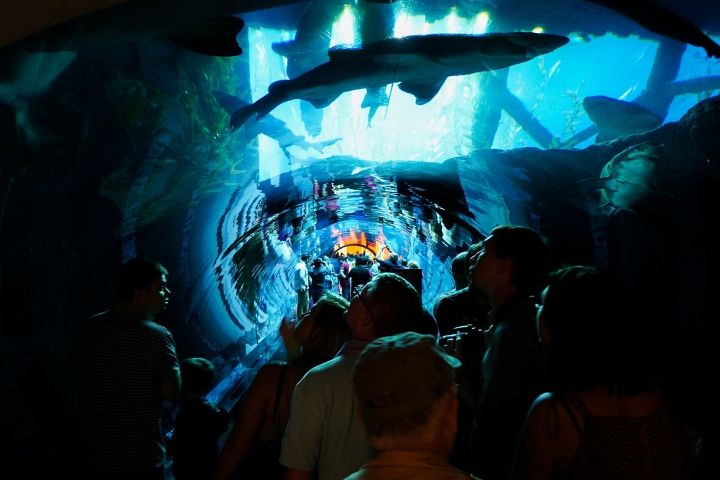 Underwater World at Dubai Aquarium is divided into three parts; aquarium tunnel, aquarium tank, and underwater zoo. At this place of wonder, experiences such as shark feeding, shark dives, cage snorkeling, scuba diving, and VR Zoo await travelers. It also offers a peek into the world of aquarists, allowing kids and adults alike to experience the life of a marine biologist through aquarist adventure programs.
Jumeirah Beach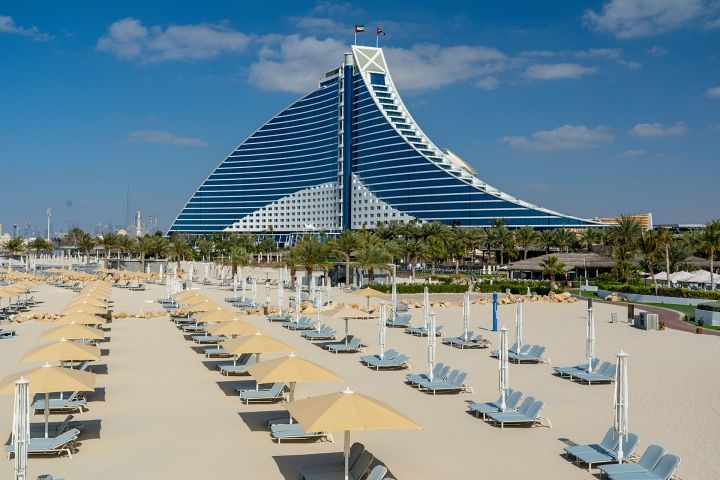 Jumeirah beach is located in the Jumeirah district of Dubai, along the coast of the Persian Gulf. It has a white sandy beach with large resorts and hotels such as Burj Al Arab. It also houses a water park where a great number of adventures lie for tourists. Some of the major adventure sports include jet-skiing, parasailing, and a boat tour. Moreover, the beach also hosts many spas and bars, where one can relax and eat at the same time.
Mall of Emirates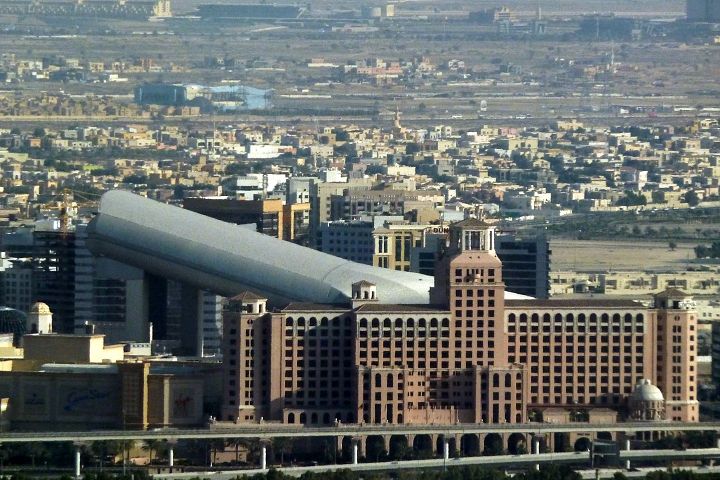 The Mall of Emirates is a dreamland for shopping lovers, with more than 630 brands and 2 five-star hotels (Sheraton Hotel and Kempinski Mall Hotel) within the mall. The Mall has many adventure sports for the tourists including zip-lining in sub-zero temperature, rock climbing, skiing and snowboarding lessons, trampoline bouncing, and nerf gun battles at the Magic Planet. Here, you can meet the Penguins up close, and also get a unique experience of dining in a world-class cinema.
Aquaventure Waterpark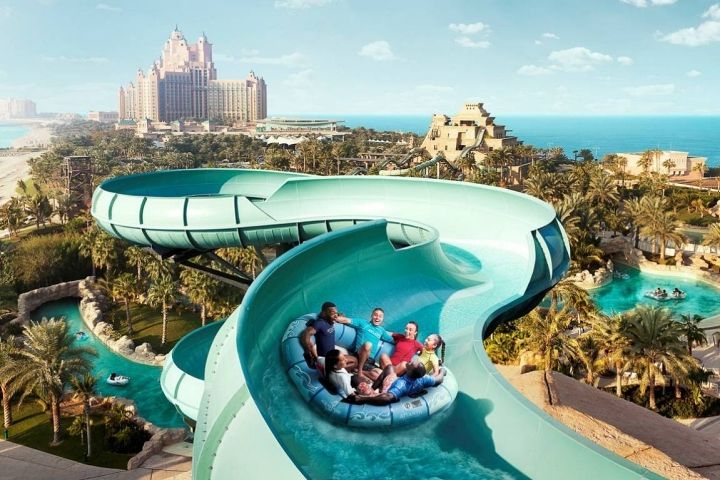 Aquaventure Waterpark in Dubai is home to iconic world record-breaking rides and attractions. It is located in The Avenues at Atlantis Dubai. For kids less than 12m in height, it has a special play area having several slides and safe activities. It also houses a private beach where you can relax and calm your nerves. The adrenaline-inducing rides include a leap of faith which is 9 stories high, with a clear tube surrounded by sharks and stingrays. You can also go into Poseidon's capsule where you can go on a loop upside down on a capsule course of 160 m at a speed of up to 60km/h. More thrilling rides include a safari shark ride where you can wear an oxygen helmet and ride between sharks and stingrays. An Atlantean Zipline along the views of Aquaventure Waterpark, city skyline, and beaches is another major tourist attraction in this heaven.
Dubai Miracle Garden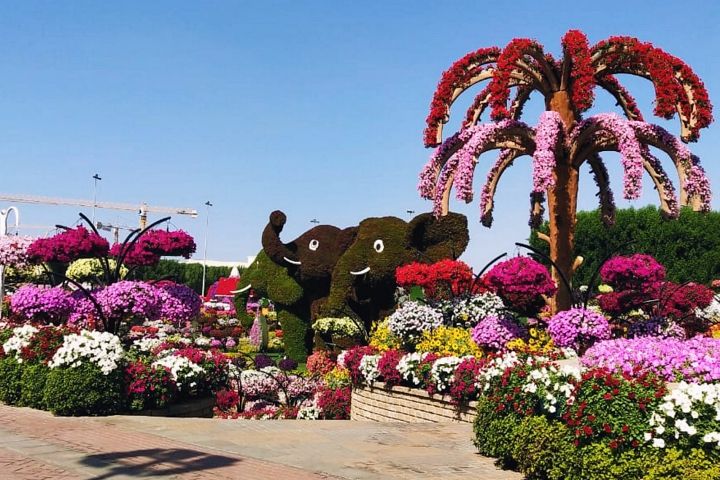 With its shape resembling a cricket ground, Dubai Miracle Garden was launched on Valentine's Day in 2013. It is located in the district of Dubai-land. Its area is roughly more than 72,000 meters and is the world's largest natural flower garden. It houses 250 million plants and 50 million flowers, in several shapes including solo, floral themes, and floral beddings. It is known as the miracle garden because it is considered a miracle to be standing bright and fresh in the deadly and extreme conditions of the desert. Its famous floral themes include the Heart's Passage, Emirates Airbus A380, Teddy Bear, Ants colony, and a Giant Tortoise. In 2016, the Emirates Airbus A380 model made it to the Guinness Book of World Records. It has 120 varieties of flowers and takes hours to see completely.
Dubai Butterfly Garden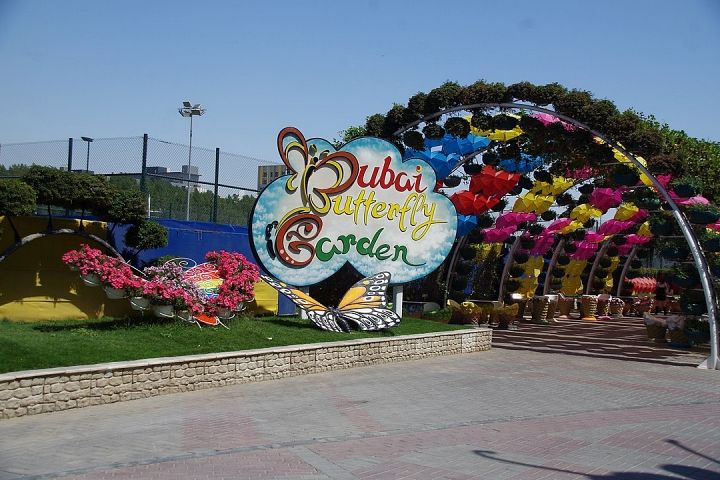 Dubai Butterfly Garden, situated right next to the Miracle Garden, is composed of 10 custom domes, housing 15,000 butterflies from over 50 categories. These domes are climate-controlled at 24° C. It can host up to 300 people at a time. In dome 1, there are several tourist attractions including a butterfly museum and a lush garden full of art and paintings made by thousands of butterflies pressed together from all around the globe. In dome 2, there is a Koi Pond housing Koi fishes of various sizes. The basic aim of this place is to educate the masses regarding the recognition of various butterfly species and learn about their metamorphosis from a pupal to a full butterfly. Content writer, Traveler, and Partnerships Executive.