Gwadar - A Dreamer's Reality
Imagine an aesthetic vintage photograph, a sweet memory reminding you of a lullaby you loved to enjoy in your childhood. This feeling pictures Gwadar - Paradise of Pakistan. Undoubtedly, the dream-like island bears immense touristic potential. Meanwhile, the China-Pakistan Economic Corridor has elevated the chances of Gwadar serving as a regional business hotspot.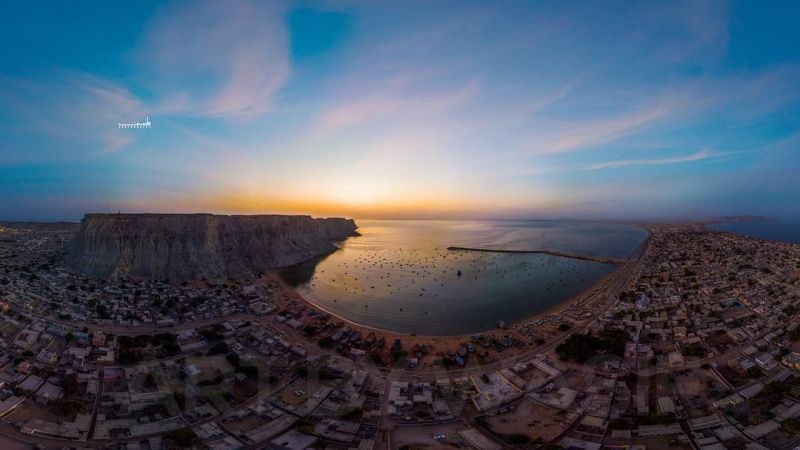 Source: www.pinterest.com
Pack your bags. We're traveling to Gwadar
The best route to travel to Gwadar is 650 kilometers long, fantastic, risky, sand dunned, with a dry brown landscape, and a bit less privileged track unlike other motorways in Pakistan. You will also pass by small and unequipped inns or motels. However, you can enjoy a fantastic cup of tea to refresh your dulling mood while marveling at the outlines of mountains with contrasting colors – a mixture of rock and sand.
Scenes on the way

Hingol National Park captures your attention as you see a deer here and a camel there. Undoubtedly, it's always a strange pleasure to see the thriving life in such a massive and unhabituated land. There is a bit depressing site of dried Hangol river on your left. Meanwhile, unusually seen patterns compensate for the loss, and the bumpy road pushes you to slow down and set your eyes on the spindly mountains. There are dozens of spectacular vantage points blended with S curves twisted enough to make a "breathtaking view" moment for you. One of the soulful qualities that this never-ending road carries is deafening silence. It might scare you at first, but you'll get used to this absolute quiet.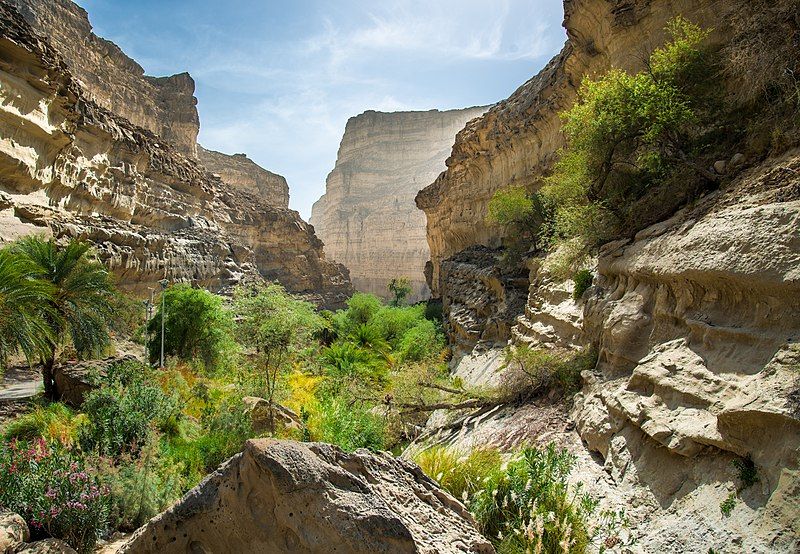 Source: commons.wikimedia.org
While absorbed in silence, you will encounter a mysterious Sphinx, which remains unexplored. You must step out of your car to impress the exotic surrounding on your memory. The natives narrate a legend that it is a gift of nature, but archeologists have claimed it is a wonder carved solely by primitive humans.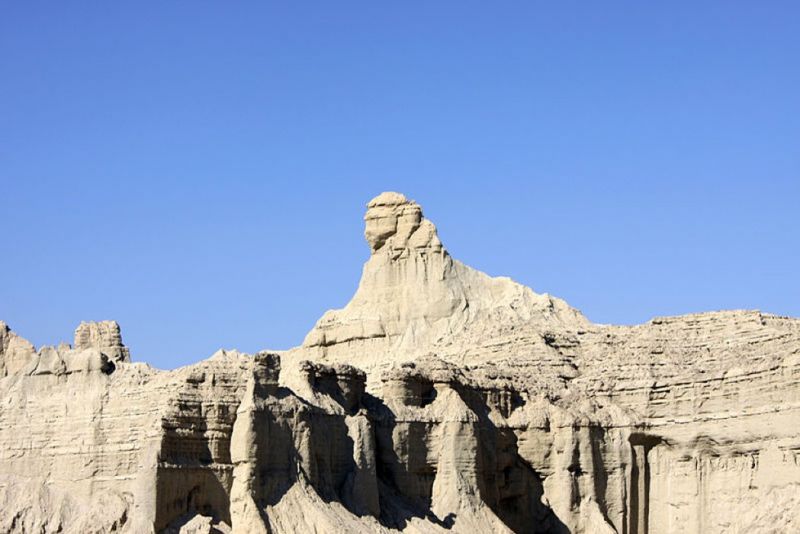 Source: www.pinterest.com
You can witness Princess of Hope towering at the mountain top a few kilometers ahead. It is again a man-made wonder that keeps your attention intact even when you move away from this statue in the land of sandy dunes.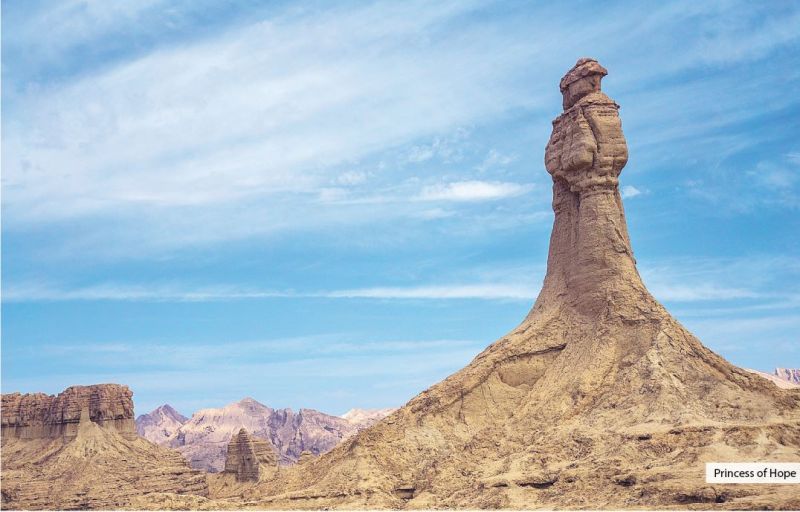 Source: theculturetrip.com
Ormara is an isolated beach you will love to stay in before you enter Gwadar. The beach is raw, organic, and secure. You can get access to the public area and enjoys the photographic charm of sand and the Gulf of Oman. Finally, after crossing a sandy road, you enter Gwadar. The entrance may spoil your mood since there are no greeting boards, little or no infrastructure, and a simplistic view like that of a small town. However, please take some rest before judging the city by its cover because Gwadar is a roller coaster ride that you have not experienced yet.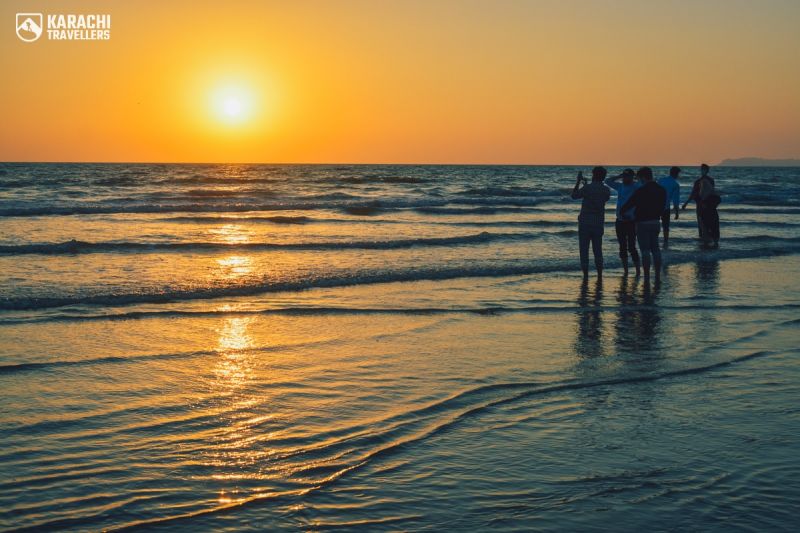 Source: www.karachitravellers.pk
Tourist attractions in Gwadar

Gwadar Beach
The softened hues of the beach at the eventide are the colors of your dreams. Unlike Karachi, Gwadar's golden beach remains far from madding crowd. Therefore, the sand seems like a sheet of crystals under the endless sky. There is flickering sunlight submerging with the tranquil sounds of the ocean. The briny waves come as rain to a dessert, a gift that you can never repay, as it always is with nature. Your eyes keep moving from sand to stone, from rock pools to breaking waves, and forget everything because it is a day for dreaming.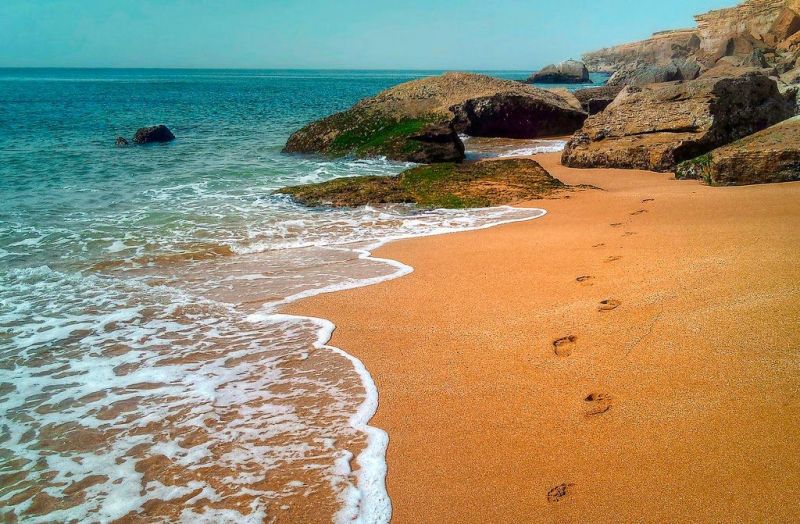 Source: www.thenews.com.
Marine Drive
Marine Drive is a smooth grey road where your heart's rhythms and car's wheels will effortlessly go along. All of a sudden, the scenery took on an almost meditative quality, the street light igniting the hues of sands bay and wooded benches. There is something that night wants you to hear.
"The sea is calm tonight.
The tide is full, the moon lies fair
Listen! you hear the grating roar
Of pebbles which the waves draw back and fling,
and bring the eternal note of cheerfulness in."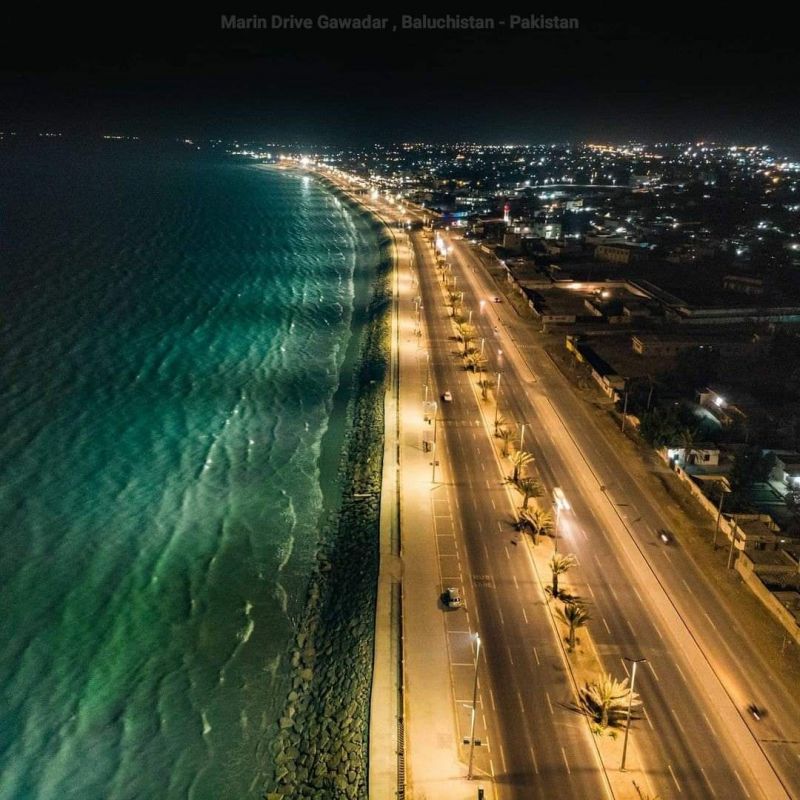 Source: twitter.com/landofpakistan/status
Hammer Head
How about experiencing the seclusive treat, a throne in the wilderness, and sheltering rock? Where you can find pristine rarefied air to revive the connection with your soul. From the Head's top, you can absorb the drone view of Gwadar city. The eagle nest view gives you clearer visibility of flora, fauna, and the colors that wrap Gwadar. The ocean, trees, boats, and island are so satisfying that it is enough to keep your eyes warm for days.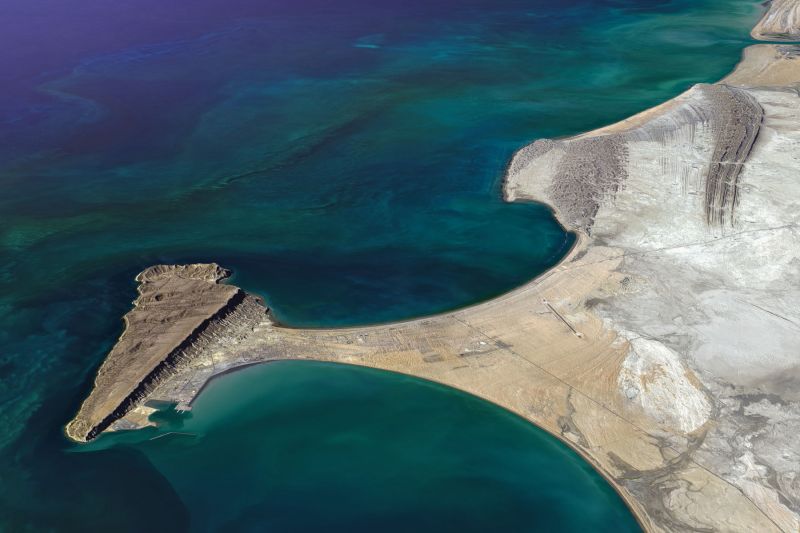 Source: earthobservatory.nasa.gov
Cricket Stadium
There are many well-known cricket stadiums in the world, but why is everyone ranting about Gwadar cricket stadium? Have you ever thought? Forget it. Just have a look, and you will know why.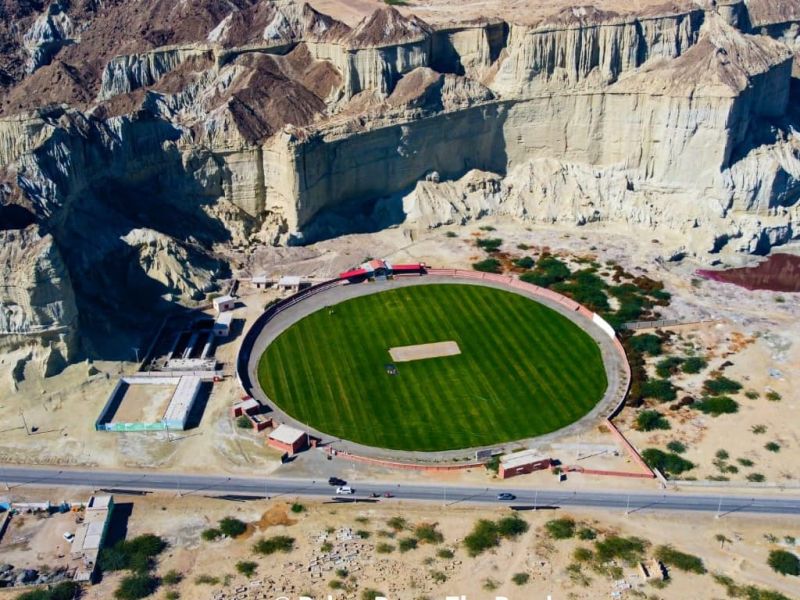 Source: www.pinterest.com/
Farewell
An occasional but planned trip to Gwadar can spring some lifetime memories for you. About Gwadar, the starry skies, the sad sunsets, the deep horizons, and the sparkling claws of the moon – your heart will go on and on to visit the magical island time and again. Hi there.