A glimpse of Arang Kel
Arang Kel is a fairyland that can only exist in the human imagination. The valley hums the symphony of beauty and resonates with the voice of cheerful hipsters who love to explore "Kashmir ki Kali" where you can experience skyscrapers of the forests, feathery clouds kissing the swished tops of mountains, and soul-balming pea-green meadows.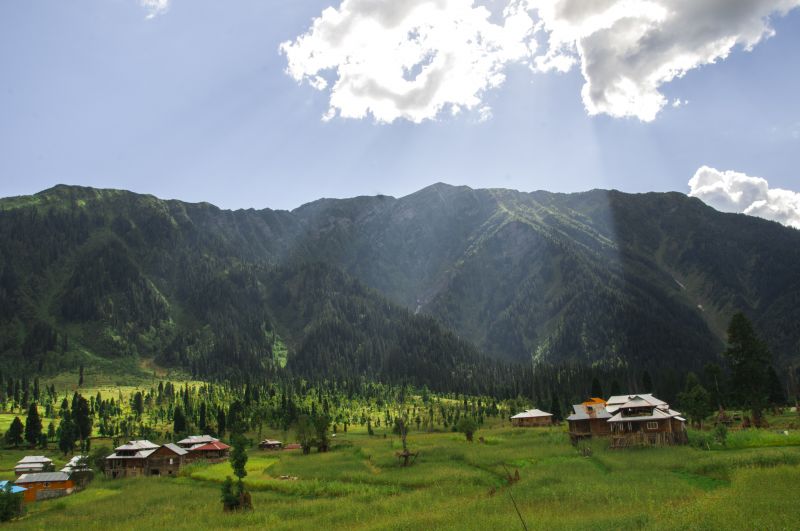 Source: commons.wikimedia.org
Road to Arang Kel
However, you've to pound through a narrow and stony road for 3 or maybe 5 hours to see the heart-winning views of Kel. Afterward, you will be stamping in a busy market to look for a guide, to get your hands on a hiking stick, or a room to regain the tenderness of your legs. By now, the velvety soft sky would have tempted you to creep to Douli aka chairlift.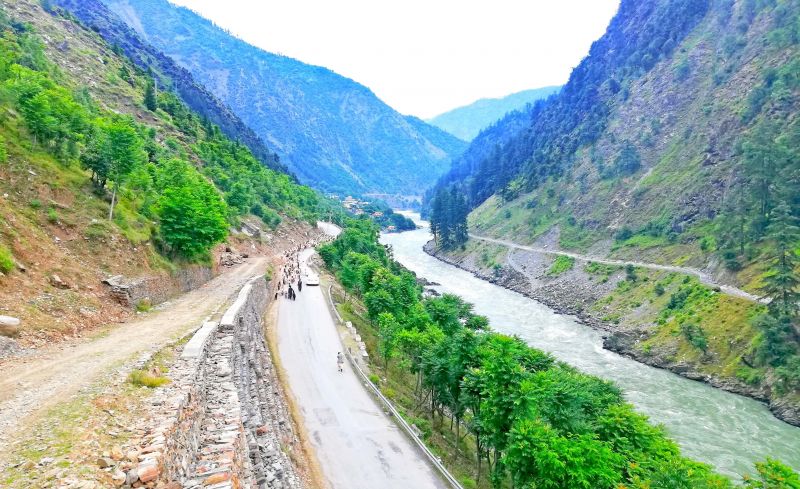 Source: www.dawn.com
A winged journey
This is where the adventure starts to rock n roll and your nerves swell to the point of excitement. While the two minutes spent on douli are far more enriching than thousand splendid nights because you will experience the Conifers resting in the lap of the serene valley. Whereas, a look at unexplored and untrodden paths will trigger an exploratory vision in your curious mind. Besides, the overflowing greenery will gravitate you to come down, climb, and triumph at Kel's highest mount. So, this winged journey really gives wings to your imagination and stirs passion to explore unspoiled Arang Kel coming ahead.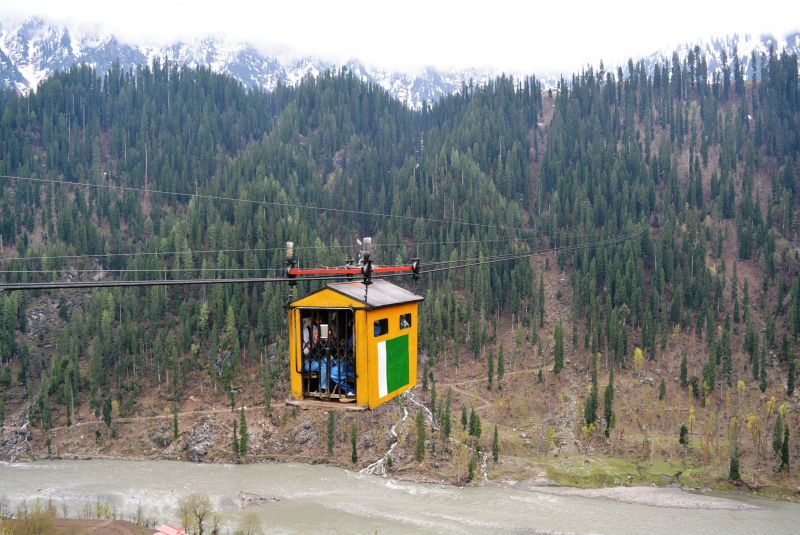 Source: commons.wikimedia.org
50 minutes that you'll never forget
As soon as you start trekking, an earthy scent swirls around you while the boundless cloak of shrubs covers your steps. You will be treading rather slowly since it is a risky path. Your pleasure will couple up when you catch a glance of a flinging monkey, a whirling sparrow, and sprawling snails. Here is your moment to experience the ravishing aspects of nature as lances of sunlight splash your sweating face. Just don't forget to pick dove-white, baby blue, nut-brown flowers that say Hi! to you along the way. Finally, a classic trek ends with a breathtaking village and you'll be like, "apko dekh kar dekhta rah gaya."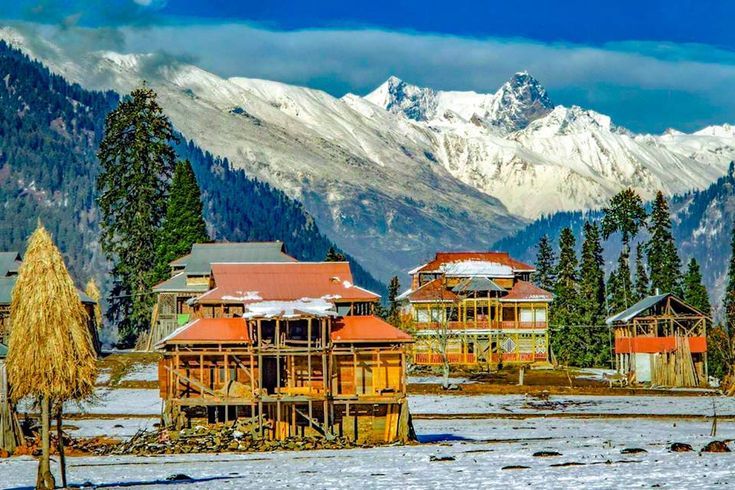 Source: id.pinterest.com
What heaven feels like!
Finally, you have stepped into Arang Kel and it feels like dream come true moment. Your exhaustion will drain in a moment as you find yourself enjoying the mountains languished in the mystical air of Arang Kel. Excitedly, you plan a walk to remember to feel the sweeping vista of paradise that sings for you "chalta rahain...hoga Khuda meharban" but only if you listen carefully. The bleating lambs playing on the grass, crooning pigeons luring your eyes, and you are compelled to feel the rhythms of the throbbing heart of nature everywhere.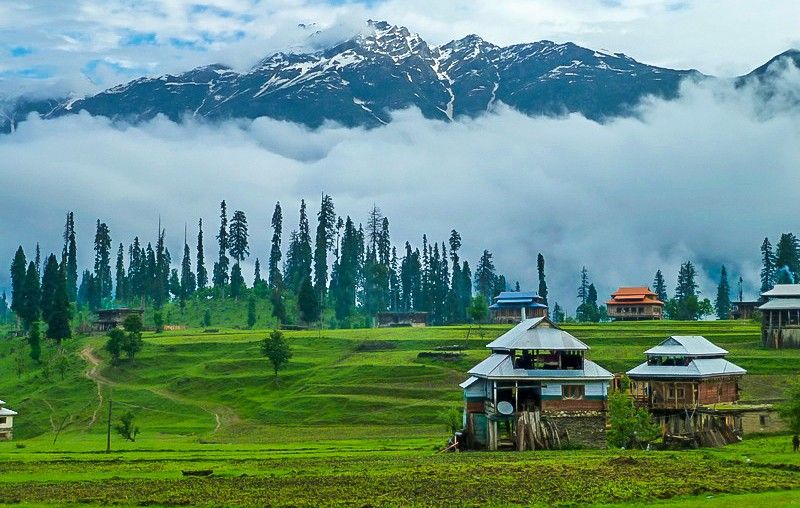 Source: www.pakistantoday.com.pk
Guaranteed peace
At last, you're back in the restroom and looking at hazy evenings filled with silence and a thought lingers that Arang Kel blessed my eyes, and kissed my ears; And loved my heart with humble cares, and stirred delicate tears; a valley - the fountain of sweet views which gifted me food for thought and eternal joy. Your lips will sway with a couplet
Dastan khatam hona wali ha,
Arang Kel!
Tum meri akhri Mohabbat ho.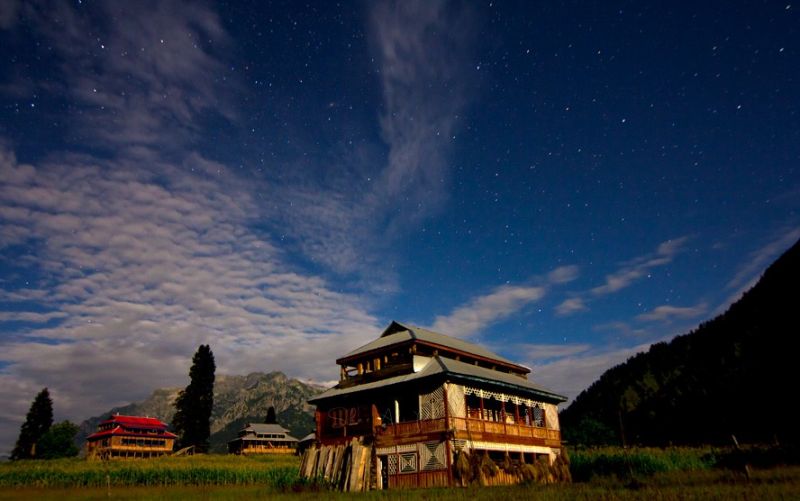 Source: thesilenttraveler.com
Precautions
However, you've to keep a few things in your mind:
1 - Keep basic necessities with you during the visit.
2 - Carefully select the hotels since most of them lack warm water services.
3 - Avoid heavy meals before departing to Kel since the bumpy ride may cause nausea.
4 - Please keep warm clothes even if you're visiting in June because the weather is unpredictable.
5 - Stay for a night or two to remove the physical strain. Hi there.