Pakistani summers bring with them a wide variety of delicious food and refreshing drinks that help beat the heat and tantalize your taste buds.
Here are some popular foods and drinks you should try during the summer season in Pakistan: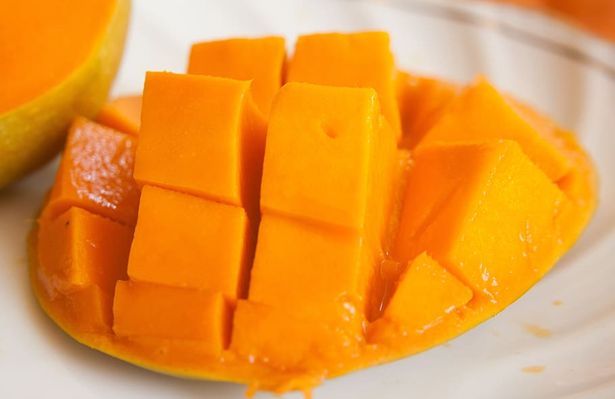 Mangoes (King of Fruits):

Pakistan is renowned for its sweet and juicy mangoes, often referred to as the "King of Fruits." The country produces a variety of mangoes, including Sindhri, Anwar Ratol, Chaunsa, and Dusehri. Enjoy them fresh, as mango shakes, or in traditional desserts like mango kulfi (a creamy frozen dessert) and mango falooda (a refreshing drink/dessert with vermicelli and basil seeds).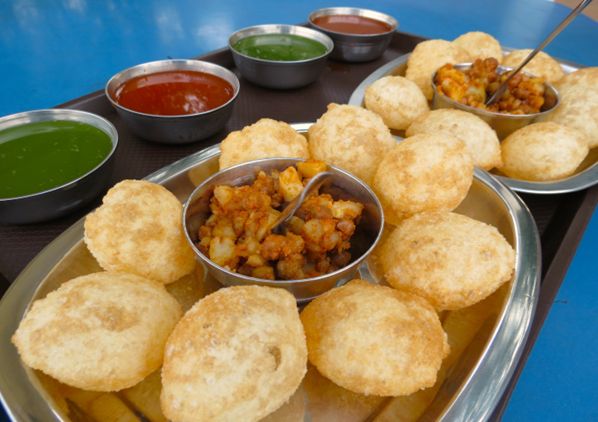 Gol Gappay:

This popular street food is a must-try during the summer months. Gol Gappay consists of crispy hollow puris filled with a tangy tamarind chutney, spiced mashed potatoes, chickpeas, and a refreshing mint-coriander water. The burst of flavors and the cooling effect of the mint-coriander water make it a perfect summer snack.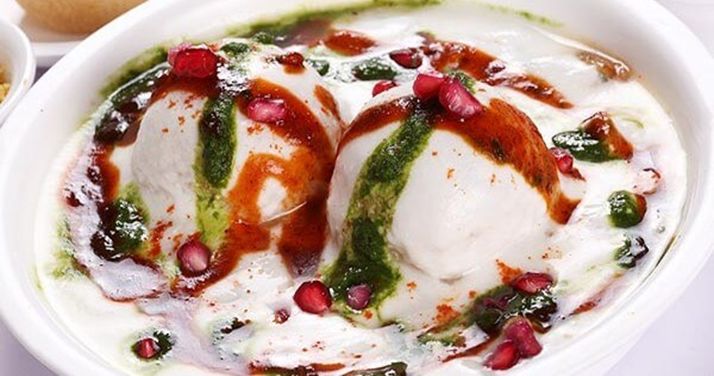 Dahi Baray:

Dahi Baray are lentil fritters soaked in yogurt and garnished with tamarind chutney, chaat masala, and mint-coriander chutney. The combination of the cool yogurt, crispy fritters, and zesty chutney makes it a popular choice during summers.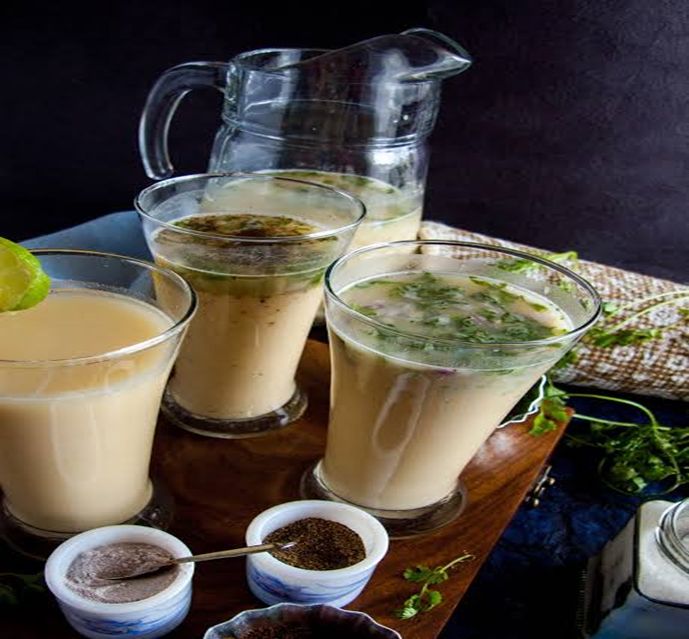 Sattu Drink:

Sattu is a traditional Pakistani drink made from roasted barley or gram flour. Sattu is mixed with water, lemon juice, salt, and a pinch of black salt to make a revitalizing and hydrating drink. It's a refreshing and nutritious beverage that helps in keeping the body hydrated. It is a natural coolant that helps in combating the scorching heat.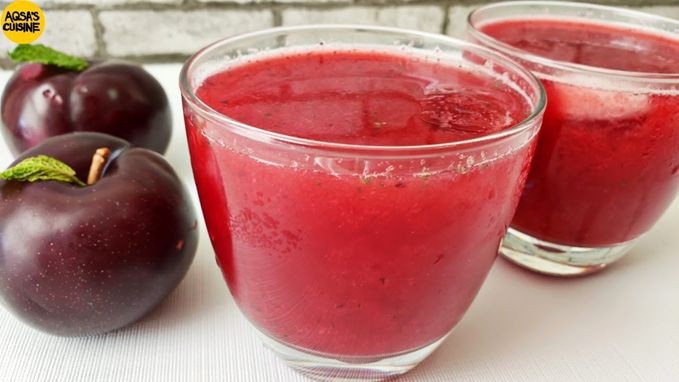 Aloo Bukhara Sharbat:

Aloo Bukhara (plums) are abundantly available during the summer season. The plum pulp is mixed with sugar syrup and served as a refreshing sharbat (drink) with a hint of tanginess. It's a great way to quench your thirst and enjoy the summer flavours.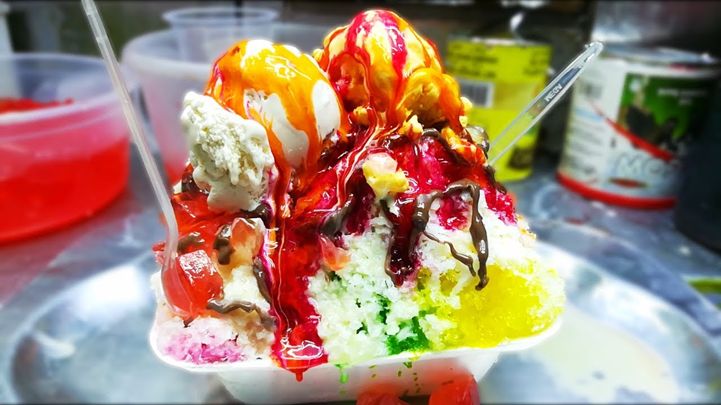 Gola Ganda:

Gola Ganda, also known as shaved ice or snow cones, is a popular street food during summers. It involves crushing ice and topping it with various flavoured syrups, such as rooh afza, kala khatta, and mango. Gola Ganda provides instant relief from the scorching heat and is a favourite among people of all ages.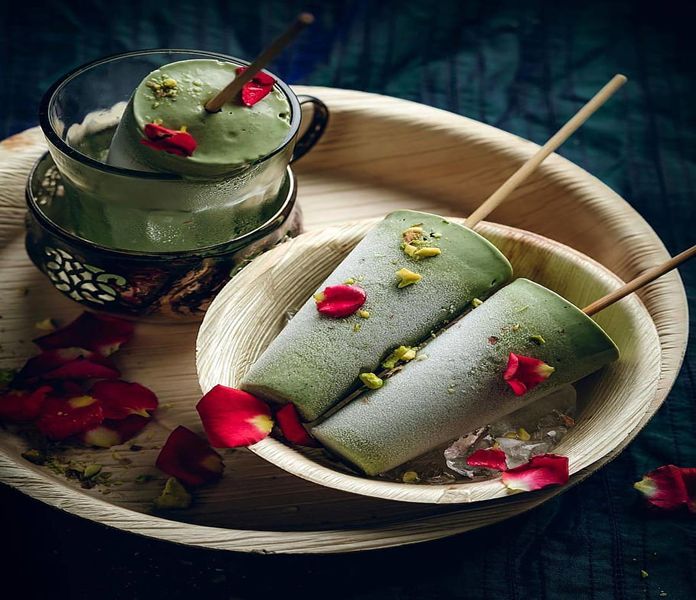 Kulfi:

Kulfi is a traditional Pakistani ice cream made with condensed milk, nuts, and flavoured with cardamom, saffron, or pistachios. It is denser and creamier than regular ice cream and is often served on a stick. Kulfi comes in various flavours like mango, pistachio, and saffron, providing a delightful and refreshing dessert option.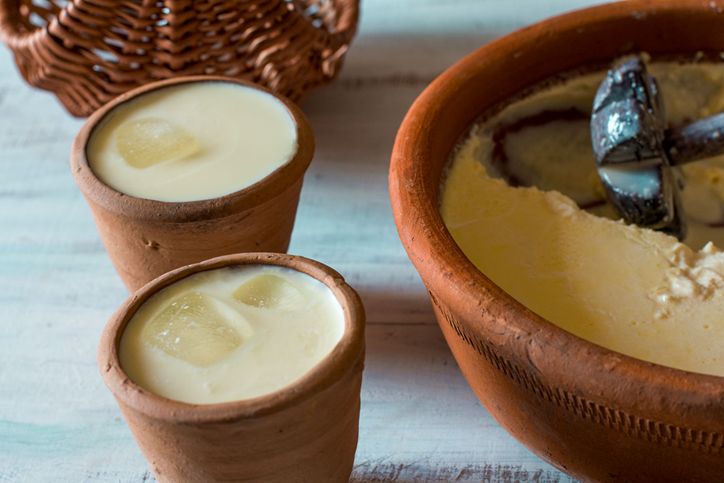 Chilled Lassi:

Lassi is a popular yogurt-based drink in Pakistan. During summers, a chilled glass of lassi becomes even more soothing. It can be enjoyed plain or flavoured with mango, rooh afza, or saffron. It is served chilled and helps to cool down the body, quench your thirst and provides a satisfying refreshment.
These are just a few of the many delightful food and drink options available in Pakistan during the summer season. Pakistani cuisine offers a diverse range of flavours and dishes that cater to everyone's taste preferences.
Enjoy the vibrant culinary experiences and stay refreshed! .......