They say everything is fair in love and war. But a Gilgiti and Chitrali would say, "everything is fair in war and polo." Yes, you heard it right! We are talking about a thrilling no-rule game - game of the kings - POLO!! Top of the cherry, Gilgitis, and Chitralis have turned it into an entire FESTIVAL, and that too on the ROOF OF THE WORLD - Shandur Polo Grounds. Isn't it intense? Let's make it hotter!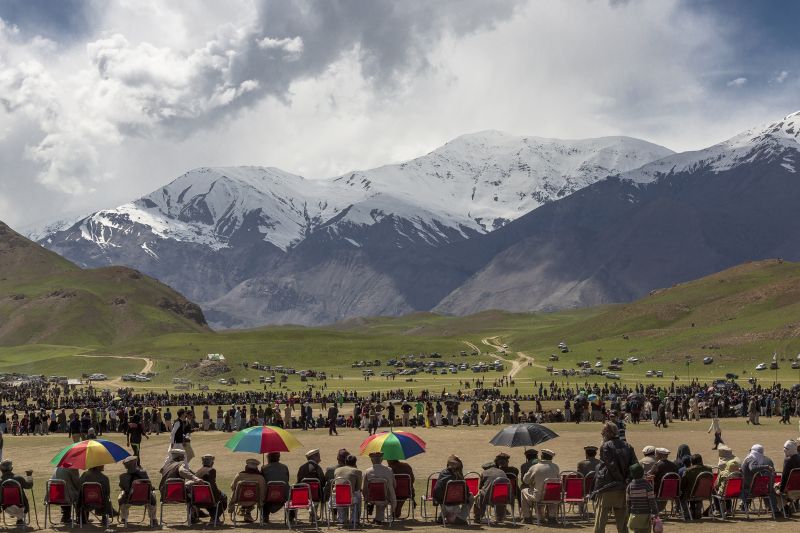 Source: commons.wikimedia.org
You are standing on the top of the world, 3,720 meters high, you feel like an ant before the mightiest Hindukush, Himalaya, and Karakoram ranges. And all of sudden, you hear marching horses, exhilarating beats, groundbreaking slogans, kingly tales of Polo's glory, never-ending claps, an excellent enthusiasm, and much more! Believe us that you will not find this energy except at the Shandur festival!.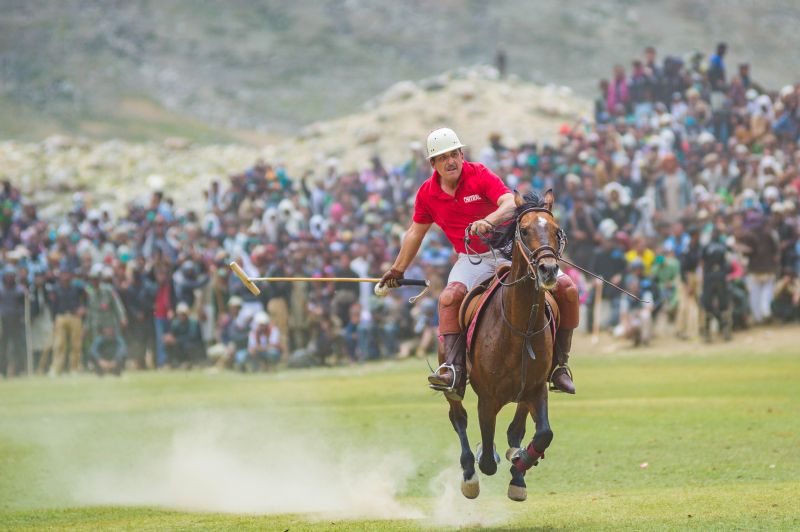 Source: www.zameen.com
Shandur Polo Festival starts in the second week of July with teams participating from Chitral and Gilgit. Crowds religiously gather at the spot and exhilarate during the energy-resonating polo matches. This robust event ends on 9th July with the decision of the winner. Polo is still played in its original form here, a game as demanding, abrasive, and difficult to play on man and horse as the surrounding mountains themselves. A game with no rules or empire, and simply a few agreed-upon play conventions. Polo, also known as "Istoorghar," has long been a traditional Chitral sport, with the motto "we play polo, the game of kings and kings of sports." The game is often played in a music band with a large drum set and raging horses.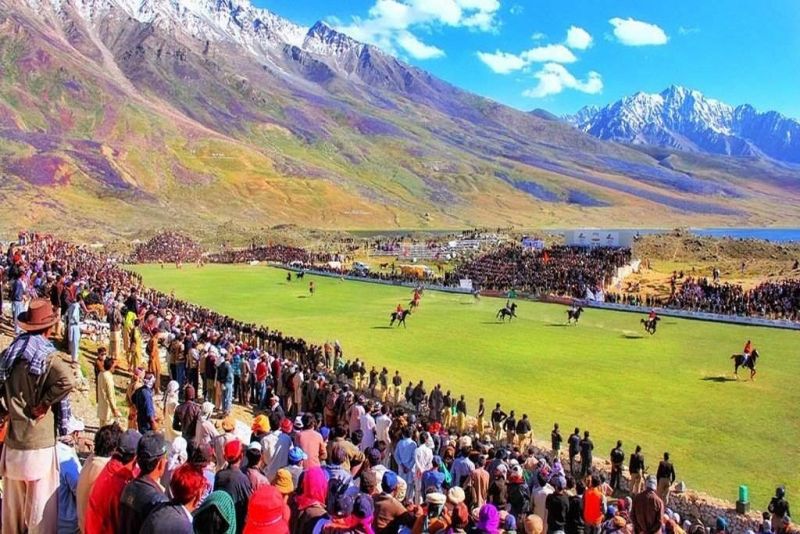 Source: www.khilari.com.pk
While the players and their horses heat up the ground. Beaks bring the local sword dances exclusively for you. You may meet and greet the natives and even if you do nothing, a look at their booming faces will couple up your excitement too. The beautiful faces of Chitral and Gilgit dance and swing and you see the best of human nature.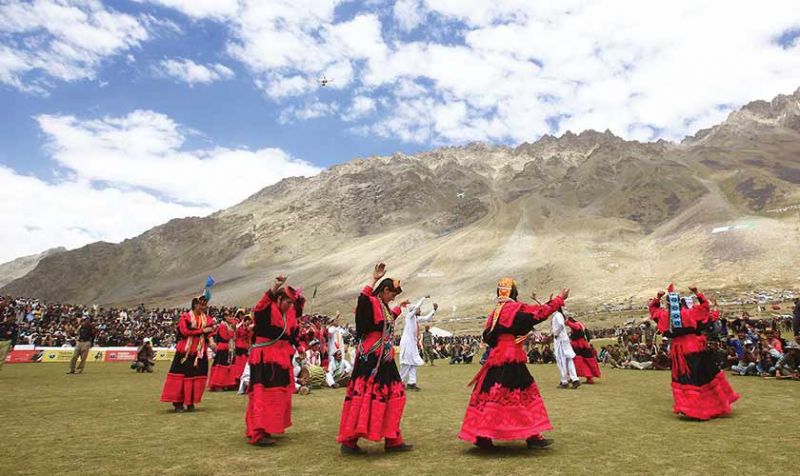 Source: www.thenews.com.pk
Oh, the game, noise, and the relentless Junoon have drained you. Amm...what must be more enticing than a freshly prepared Chapli Kabab and a chapati coming your way straight from burning tandoor? For those who love spices, Biryani is all set to twist your taste buds, buddy. Now, you must be looking for desert...hmm... what about a Chitrali fried Jalebi...
Shandur is accessible via Gilgit and Chitral. Gilgit is 197 kilometers (122 miles) away, and Chitral is 147 kilometers (91 miles). The magnificent valleys of Gahkuch, Gupis, and Phandar, as well as several gorgeous lakes, can be seen on the way from Gilgit to Shandur. The splendor of the Mastuj and Surlasp valleys can also be seen when travelling from Chitral. Hi there.