Skardu is truly an irresistible beauty resting in the heart of mountains. What is the best time to see Skardu? Every time might be the best answer. This heaven has some majestic scenes to offer and fresh air to breathe in which is rare to find nowadays. Every place you visit will give you a brand new experience like never seen before. To make your trip memorable and accommodating Mosafir has listed some stunning tourist attractions which you will love and live.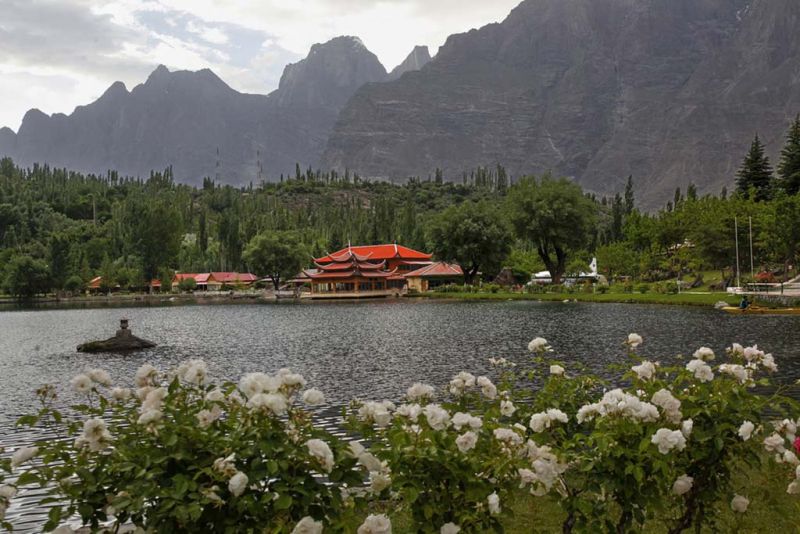 Source: www.apricottours.pk
Upper and Lower Katchura lake are the signature lakes of Skardu. Readily available cherries, highly recommended paddling, the canopy of trees at the lakeside, and the raw nature of Upper Katchura are breathtakingly beautiful. It is famous for trout hunting. A trek along with the trees, sailing winds, and green shade will bless you with a new life.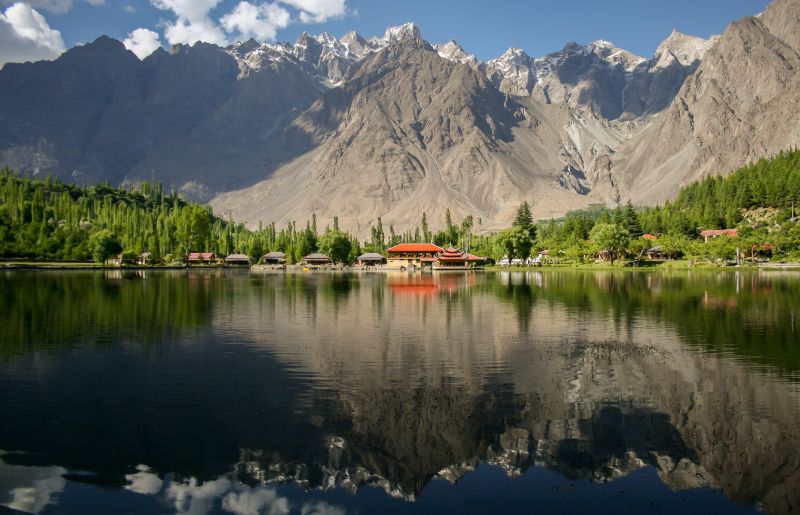 Source: en.wikipedia.org
Lower Katchura bears all magnificence in its heart shape. You will be staying or enjoying your food at Shangrila hotel. There are mighty mountains around the lake. Imagine seeing their reflection in clear waters. Lower Katchura reflects that man-made things can be beautiful. Your trip to Skardu will not be completed if you have not visited these lakes.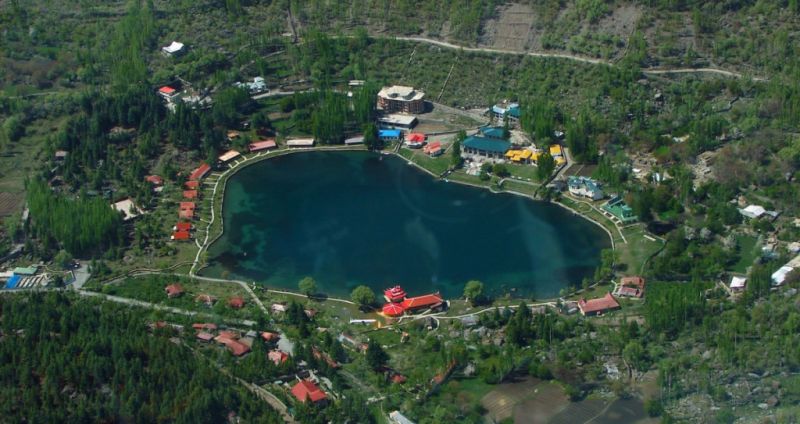 Source: www.croozi.com
Manthoka - the jewel of Kharmang is a hidden treasure. You will be lucky enough to see the origins of Indus at this waterfall. Adventurous? You will be passing the footbridge to have a glance at this beauty. You must be tired and hungry. Manthoka restaurant is all ready to serve you. Feel, just feel, you, a cup of tea, and a waterfall in the background. Isn't it a desire fulfilled?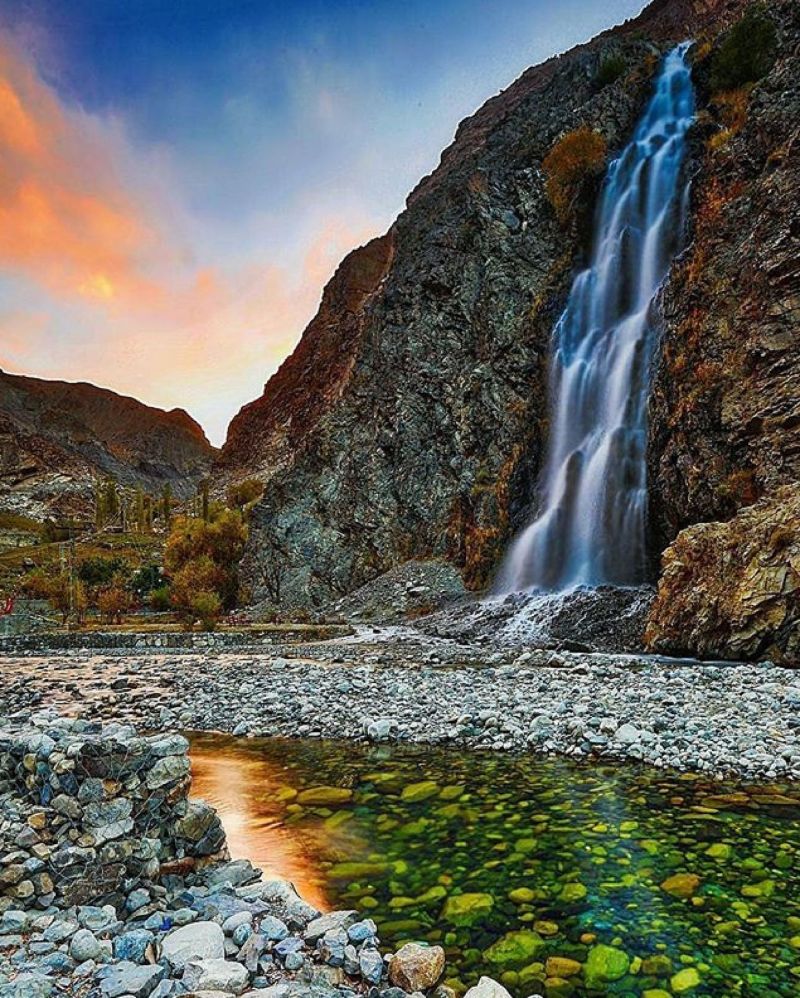 Source: www.theventuretours.com
Let us take you to Skardu's precious water resource - Satpara lake. It is really a fairy among giants. It's an elixir of life for the natives. You will be seeing dams. A man-made concrete jungle. All-natural and superficial under the same sky. Satpara feels like a floor painted with blue shades on a summer day. This lake has some delicious fish waiting for you. Are you ready to go?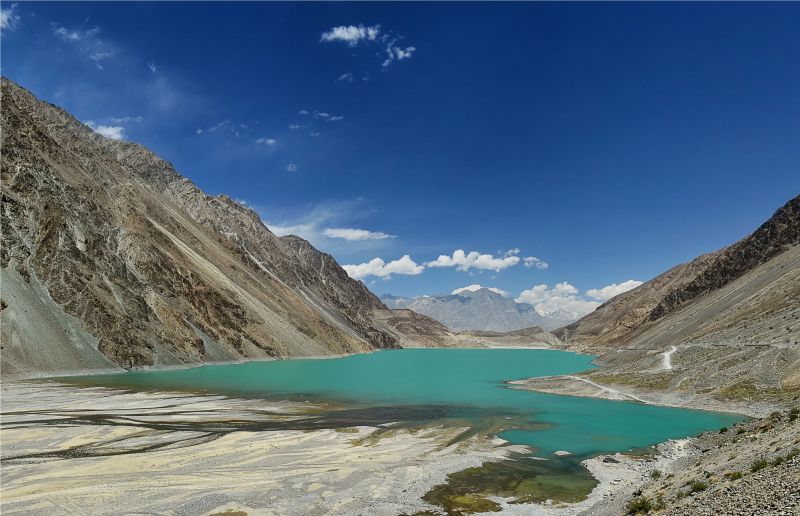 Source: commons.wikimedia.org
We are going to a desert! Amazed? Well, you must be because Pakistan has the honor to host the coldest desert in the world. Ever seen sand dunes covered in snow? Here, you will see nature's magic in play. You will literally feel unworldly when the sky is flooded with stars and a flickering bonfire warms your flesh. Camping in the Katpana desert is a worthwhile decision! You must try it. Katpana has one more surprise for you - a lake. Sandwiched between the sandy hills lake flows in silence and relaxation, only relaxation prevails.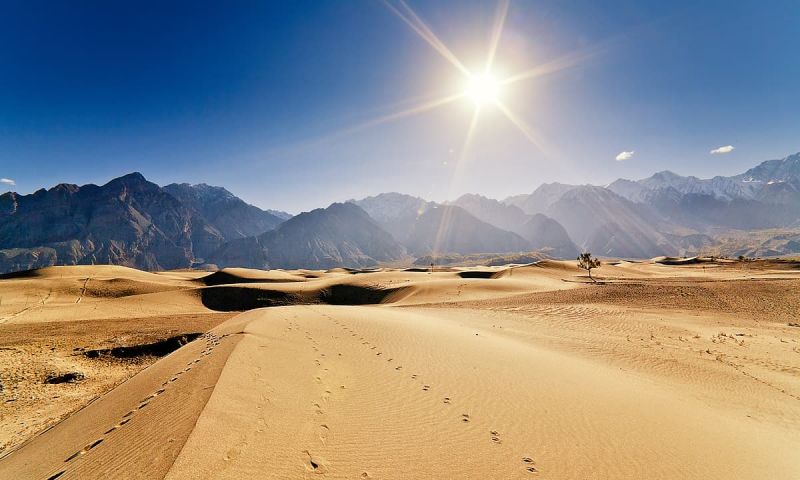 Source: www.pakistantoursguide.pk
Are you an archeology lover? But you have to walk a mile for it. Will you? For King of Forts - Kharpocho fort sightseeing this might not be a bad deal, right? The royals built it over the bank of Mighty Indus. You can feel the resonance too! Narrow alleys, thick bricks, the prime location, everything about this fort will amaze you! An eagle view of the Skardu District is available from the fort. Don't you feel Royal now?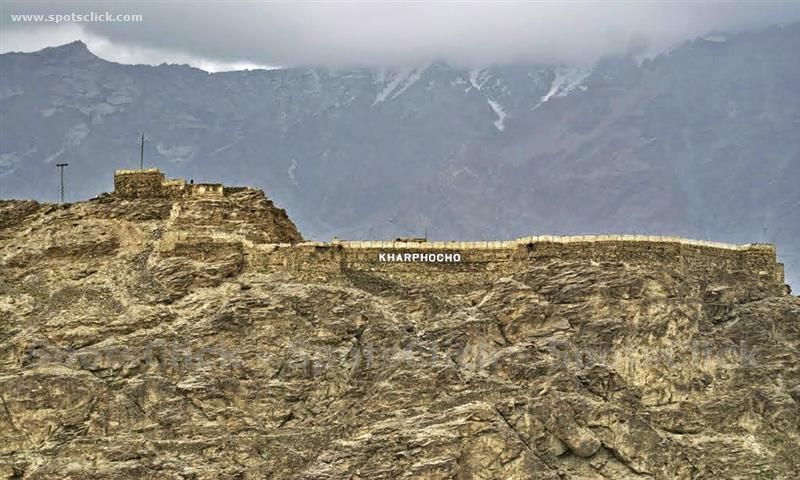 Source: www.pakadventure.pk
How would you feel standing 13000 feet above sea level? Sheosar lake is giving you this opportunity. Come, grab it! Serenely flowing water and dense green ground are a treat to a tourist's eyes. A thin and raw road will take you to this slice of heaven.
Upon arrival, lose your body over one bank and amaze yourself with the mountain views on the other. Get a chance at Sheosar to witness the clearest sky in your life. Please don't forget to carry your kettle. Obviously, tea will keep you warm against the icy wind!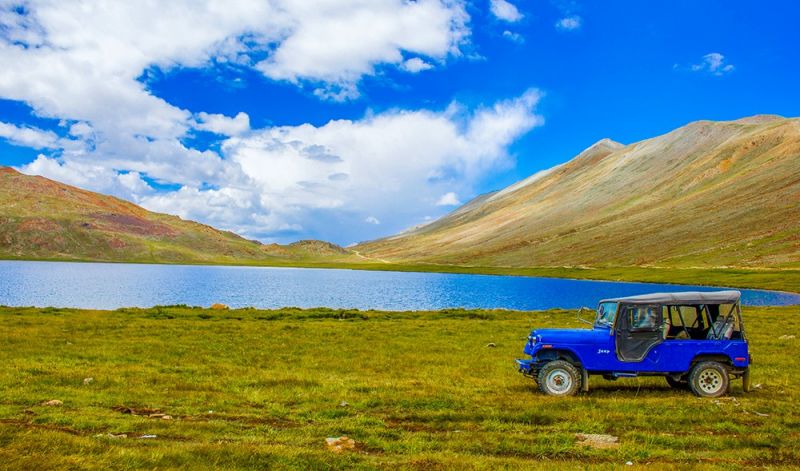 Source: www.trangotour.com Hi there.